Local Rotary clubs can apply for Global and District grants from Rotary International. Local club donations to Rotary International are used to better the lives of people locally and all over the world.
In 2019, our Club was awarded a Global Grant to help provide a water pump system to a remote village in Ecuador. Scroll below for the original story.
Rick Lawrence, Rotary's District 7890 Chairman of the Water & Sanitation Projects, provides us the four components that make up the scope of the water and sanitation project, below.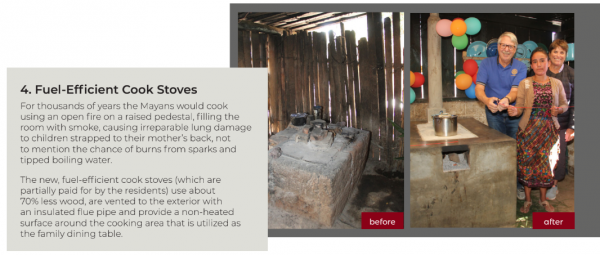 ---
Rotary International Approves Niantic Rotary Ecuador Water Project Grant
Sunday, February 17, 2019
By James D. Lombardo

Rotary International has approved the Curingue, Ecuador water project that the Rotary Club of Niantic submitted along with its grant partners, the Rotary Club of Ambato, Ecuador and the Pittsburgh Chapter of Engineers Without Borders (EWB). Combined with $26,500 of funds provided by the Rotary District 7980 and Rotary International, the two Rotary Clubs will contribute nearly $12,000 to the project, and EWB of Pittsburgh will cover the rest. When completed this project will allow the residents of the Curingue mountain town to pump water from a valley water source 1000 feet up a mountainside and into the homes of the residents of the indigenous Ecuador community. As a result, residents will be able to devote much more time developing their community and far less carrying safe water to their homes for drinking and washing. The collaborative project was the brainchild of EWB member Steve Dristas and Rotary Club president Jim Lombardo during a 2016 camping trip in West Virginia. Dristas will visit East Lyme in March to update the Rotary Club on the progress of this project and EWB plans for future projects. Water and sanitary projects have been a major part of Rotary International's worldwide effort to eradicate polio and other diseases.